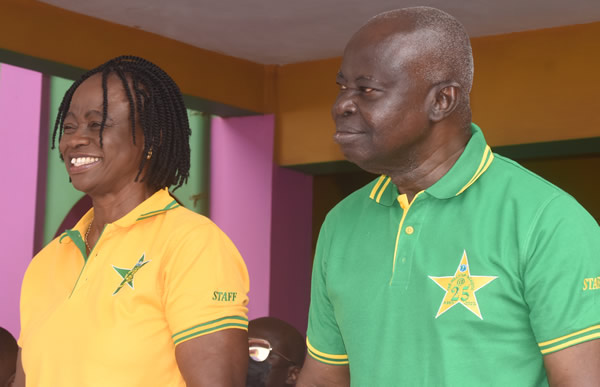 The Hilltop School was founded in September 1997 by Prof. Dr. Andrew Akwasi Oteng-Amoako and his wife Cecilia Akosua Agyei Oteng-Amoako.
The mandate for the Hilltop School was to create an idyllic school environment in which to train children to acquire quality education in a moral and encouraging environment, was developed in the early 1980s.
The Oteng-Amoako's both studied in the United States and later served as expatriates in the Pacific, during which Andrew worked as a research scientist and Cecilia as an international school teacher. After 10 years abroad the couple returned to Ghana in 1994.
Hilltop School opened in September 29th 1997, with a first enrolment of 10 pupils from Nursery 1 through to Class 1. This number increased to 20 during the first semester and reached an enrolment of 50 by the end of its first year. From an initial hiring of one headmistress,  a secretary, an accountant  and a teacher Hilltop has grown into a campus that employs over 120 teachers and non-teaching staff with an enrolment of 1,100  students across its five main divisions. 
The Hilltop School was bestowed the status of a Ghana Platinum School by The Ayekoo Foundation of Ghana following the exceptional BECE results of its pioneer Class of 2006. Hilltop School and its students have won many awards across different areas.
Core Values
We believe that every child has a talent. We train them to exploit their talent in order to maximized their potential, to believe, be confident in themselves and to be valuable citizens within society. 
Registration and enrolment
All applicants to Hilltop School are required to take an entrance exam so that we may know the strengths and weaknesses of the students. This helps us to plan ahead and where necessary provide appropriate advice. Parents and guardians are required to carry their wards former academic records along to the first interview. Once admitted students will be required to complete registration, provide a copy of the birth certificate or other suitable identification, pay the school admission fee and bus levy. Please request for the admission form from the Administrator's office. Note that there are very flexible payment plans that parents may opt for.